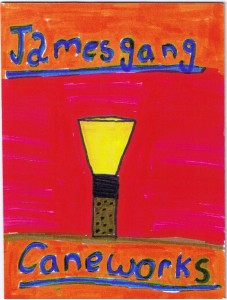 JamesGang CaneWorks is operated by a father-and son team of professional oboists. David James and Brian James have more than 80 years of combined experience gouging cane and producing handmade oboe and english horn reeds.
Brian and David began their commercial cane gouging for Paul Covey Inc. in 1993. Since then they have hand gouged and shaped tens of thousands of pieces of cane and made thousands of oboe and english horn reeds for some of the top oboe shops and players in the United States and Canada.
In 1997, David and Brian became the exclusive cane processors for OboeWorks of Washington, D.C. and New York, NY. They also made the popular "Y" Student and Pro oboe, English Horn and oboe d'Amore reeds for OboeWorks. David and Brian have given master classes in reed making, cane gouging and machine and blade maintenance throughout the United States and Canada.
The JamesGang team maintains their own fleet of the highest quality gouging machines. Please see our Cane and Reed pages for more specific information regarding cane, shapes and the different types of reeds we offer.