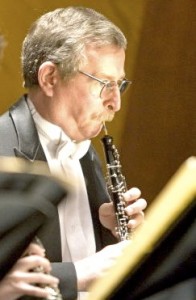 David James has been a prominent oboist in the Washington, D.C. metro area for more than 30 years.  After graduating from Shenandoah Conservatory in Winchester, VA, David was appointed to The United States Air Force Band in Washington, D.C. by renowned conductor Colonel Arnald D. Gabriel. In 1991, David won the position of oboe/solo english horn with the Maryland Symphony Orchestra, and is one of the longest tenured members of this ensemble. Having achieved the rank of Chief Master Sergeant, David retired from The United States Air Force Band in 2003. He continues to be an active free-lance oboist in the Baltimore/Washington metropolitan area, and maintains a private oboe studio.
David holds a Bachelor of Music Education degree from the Shenandoah Conservatory, and a Master of Music in Oboe Performance from The Catholic University of America. David lives in Richmond Virginia with his wife, Pam, and daughter Emily.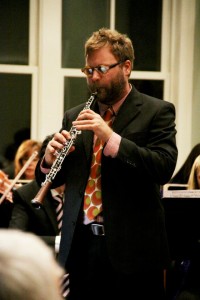 Brian James is Second Oboe and Solo English Horn with Symphony Nova Scotia, a position he has held since 2005. Before his appointment in Halifax, Brian performed regularly as Principal Oboe with the Kitchener-Waterloo Symphony Orchestra, Opera Lyra Ottawa, and the Windsor Symphony Orchestra. He has also performed with the Toronto, Buffalo, Virginia Symphony Orchestras and Canadian Opera Company Orchestra. Brian has recorded extensively with Baroque music specialist Kevin Mallon and the Juno Award-nominated ensemble, the Toronto Chamber Orchestra, as well as the Ontario based woodwind octet, 'The Festival Winds' for Naxos and CBC, respectively. Brian has appeared many times as a concerto soloist with Symphony Nova Scotia and in 2013 he premiered J.S. Bach's Oboe d'amore Concerto in A Major with the orchestra.
Brian is currently the instructor of oboe at the Fountain School of the Performing Arts at Dalhousie University and has previously held teaching positions at Wilfrid Laurier University and Acadia University. He has been an active member on the Board of Directors of Symphony Nova Scotia and is a former Chair of the orchestra's Players' Association.
Brian is originally from Washington, D.C. and comes from a large family of professional musicians. He holds degrees from the Florida State University School of Music and the Carnegie Mellon University College of Fine Arts in Pittsburgh, Pennsylvania. Brian is an avid kayaker and motorcyclist and lives on St. Margaret's Bay with his wife, Michelle (a public school music teacher and violinist) and their two daughters, Mallory and Elora.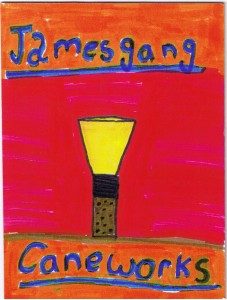 JamesGang CaneWorks is operated by a father-and son team of professional oboists. David James and Brian James have more than 70 years of combined experience gouging cane and producing handmade oboe and english horn reeds.
Brian and David began their commercial cane gouging for Paul Covey Inc. in 1993. Since then they have hand gouged and shaped tens of thousands of pieces of cane and made thousands of oboe and english horn reeds for some of the top oboe shops and players in the United States and Canada.
In 1997, David and Brian became the exclusive cane processors for OboeWorks of Washington, D.C. and New York, NY. They also made the popular "Y" Student and Pro oboe, English Horn and oboe d'Amore reeds for OboeWorks. David and Brian have given master classes in reed making, cane gouging and machine and blade maintenance throughout the United States and Canada.
The JamesGang team maintains their own fleet of the highest quality gouging machines. Please see our Cane and Reed pages for more specific information regarding cane, shapes and the different types of reeds we offer.